Justina Pelletier just turned 17 years old. Wish her a happy birthday and continued recovery!
Justina Pelletier, who was 14 when she was removed from her home by Massachusetts officials, ignited a national debate and media firestorm regarding the role of parental rights and government intervention.
Justina returned to her home in West Hartford, Connecticut one year ago, on June 18, 2014 after being unjustly held for 16 months. Personhood USA led a nationwide grassroots campaign to secure her release.
Now, Justina is turning 17 years old! Wish her a happy birthday and a continued healthy recovery by signing this birthday card.
Rev. Patrick Mahoney, Pelletier family spokesperson and spiritual advisor, said: "The Justina Pelletier case ignited a national political firestorm and debate on the role of parental authority and government intervention. The debate still rages one year after Justina was returned back to the loving arms of her family."
Keith Mason, President of Personhood USA, stated: "The damage done to Justina during the 16 months she was held by the State of Massachusetts is still affecting Justina and her family, and stands a powerful reminder about government treating human beings as property rather than persons."
Justina is still recovering from the damage done to her by Boston Children's Hospital and Massachusetts DCF. She needs our encouragement and support! Join with her to wish her a wonderful 17th birthday by signing our birthday card!
--
Here's the text of our birthday message to Justina:
Dear Justina Pelletier,
Happy 17th birthday! We wish you a wonderful and joyous year ahead. We pray for your continued recovery, and for God's blessing on you and your entire family.
Sincerely,
[YOUR NAME]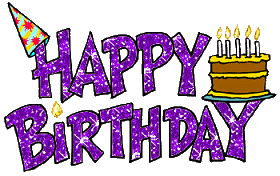 2,455 signatures